Each year, our Business Management graduates have to come up with a business idea and, with the help of their teachers, develop a complete business plan for it, including finances, marketing, operations, etc. The goal is that, by having the necessary tools and a concrete plan to get there, they can start their business as soon as they graduate.
But just before that, a team of teacher-coaches has to select the 5 teams with the most promising business plans of the cohort. The 5 teams are announced at the beginning of the event, and then, one after the other, they go on stage to present the fruit of their hard work. In a format similar to the television show "Dragons' Den", they present their business idea to the public and to a jury.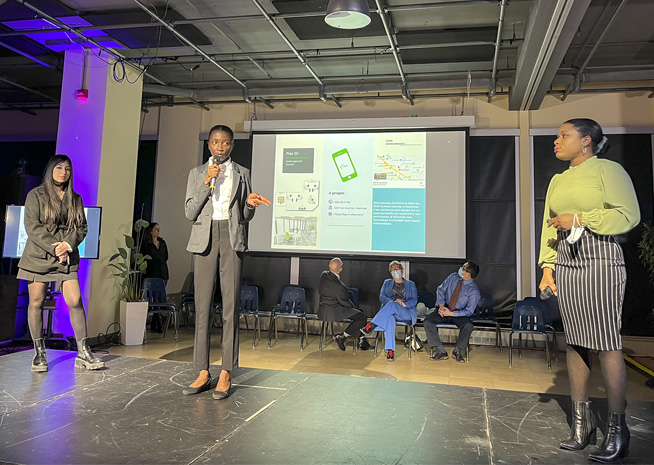 As always, the jury is made up of business professionals who have the skills and knowledge to ask the students a wide range of questions, and to select the winning projects:
Marie-Ève Cadieux, Senior Director - Commercial Entrepreneurship, PME Montréal
Luisa Gomez, Commercial Development Program Analyst, PME Montréal
Éric Douay, President, Fair Merchant Solutions
Lorne Rubin, President, Paramount Financial Services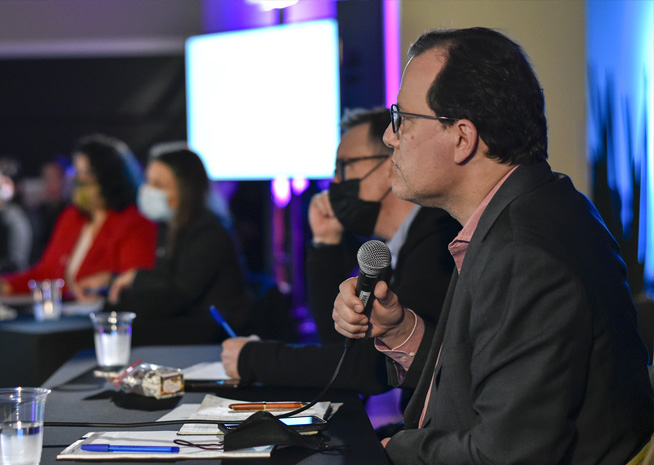 Once again, our students have honored our educational pillar, entrepreneurship, with innovative and sustainable business ideas that fill a hole in the Quebec market. For this edition, the teams that reached the podium are:
Team Ghorcom, composed of Huda Hindawi, Khalifa Ghaliza, Jack Katmerji and Wessam Daghner.
Autilibre, formed by Laureen Walton- Kalfon, Mamoun Srairi and Kuhilani Quesnot.
And finally, Baby threads, the team formed by Angelica Garces, Alejandro Meza, James Davey, Maria Clara Aguiar and Amanda Vieira.
The evening ended with a cocktail party where teachers, parents and students were gathered around a small feast, prepared by our teaching restaurant, La Classe.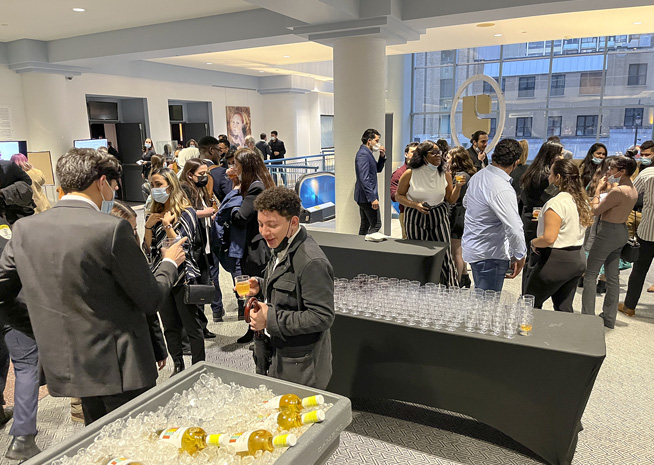 Congratulations to the winning teams, but also to all our 2019-2022 graduating class. We wish you all the best for the rest of your journey!