Immerse yourself in the world of SIGNATURE, the Book, through our station, the Oasis
From August 19 to 22, LaSalle College will have a prominent presence at the Fashion + Design Festival. With its station, the Oasis, located near the entrance of the site, visitors will be able to immerse themselves in the universe of SIGNATURE, the Book.
A unique visual experience and many surprises await festivalgoers this year!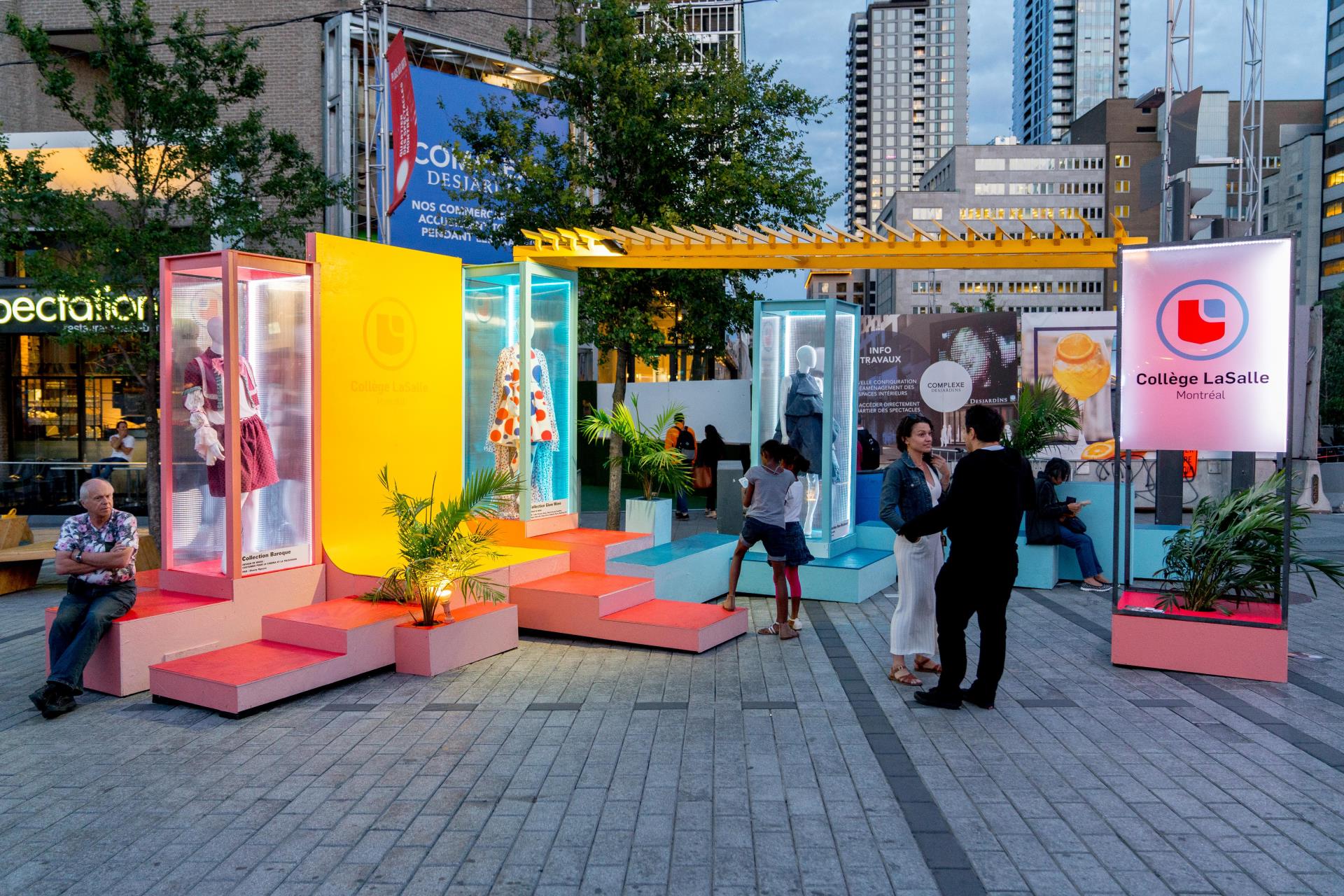 The LaSalle College station in 2019 had grabbed the attention of many, but the College has innovated once again this year to offer an incomparable experience to its visitors!
Don't miss FUTUR, the LaSalle College's spontaneous fashion show
This year, the SIGNATURE fashion show has been turned into SIGNATURE, the Book: a prestigious work of art that brings together the fashion industry and our Fashion Design graduates. This book, as well as the creations of our graduates, is displayed all summer long at our temporary boutique, Le Lab, an initiative of XP_MTL in collaboration with LaSalle College.
However, these pieces of clothing had to be admired to their full potential! Thank to the Fashion + Design Festival, we had the perfect opportunity to showcase these works of art. That is why, in the evening of August 20th, FUTUR, the LaSalle College SIGNATURE spontaneous fashion show by Mode + Design in collaboration with XP_MTL, will take place.
This spontaneous fashion show will bring these outfits to life. No less than 100 models and dancers will showcase the creations of our graduates as they roam the streets of downtown Montréal, from Ste-Catherine Street through the Quartier des spectacles.
4 universes to cover all the facets of fashion
The Fashion + Design Festival has innovated itself this particular year, by creating 4 distinct universes:
Énergie: focused on health, wellness and sports;
Street: an underground spirit with hip-hop influences;
Pop: for fashion and latest trend followers;
Futur: embodies the new generation, innovations, and ecological and social alternatives.
It is in this last universe that the LaSalle College fashion show will be held, highlighting the incredible work of the next generation.
In the media
Immerse yourself in the world of the Fashion + Design Festival through this nostalgic video from 2019: