LaSalle College, which offers programs in tourism, hotel management and restaurant management, is obviously concerned about the labor shortage caused by the sudden and intense revival of these sectors in Quebec.
To initiate a discussion, get its people involved and build even stronger ties with the job market, the College invited major industry players to take part in a discussion panel.
An important discussion for the future of the industry and the next generation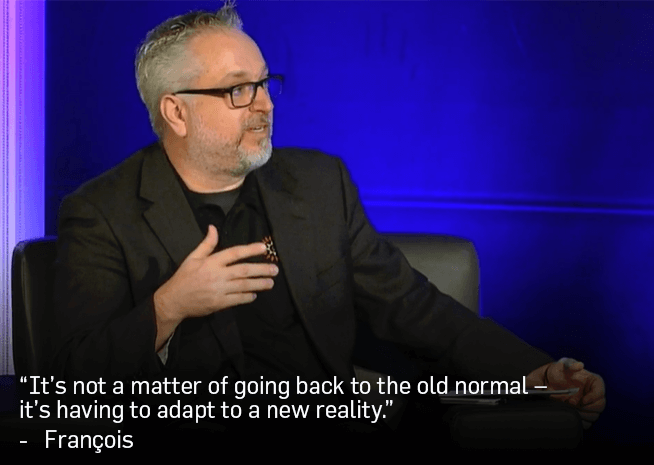 Moderated by François G.-Chevrier, Executive Director of Événements Attractions Québec, the discussion proved to be extremely fertile ground for ideas, solutions and recommendations. The discussion between our three guest panelists was as rich as their experience:
André Roy, acting CEO, Association hôtellerie Québec (AHQ)
Mario Leblanc, Executive Director, Tourisme Montérégie
Xavier Gret, Executive Director, Conseil Québécois des ressources humaines en tourisme (CQRHT)
The other guests included tourism teacher Danièle Eltayar, two students, Anastasia Chala and Brittany Felde, and a College graduate, William Lavictoire.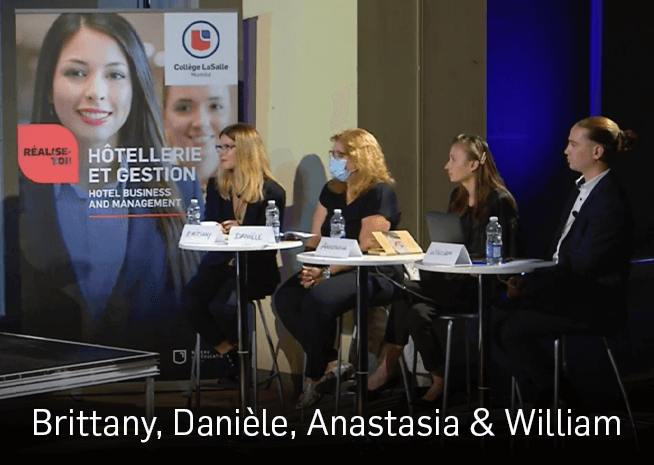 A change in workplace conditions that goes much deeper than the salary
When you think about better working conditions, wages are usually the first thing that comes to mind. But our three guest panelists have learned through their extensive experience as managers that employees' actual needs go much deeper than the salary.
In the younger generation particularly, employees are looking for greater autonomy, recognition and growth opportunities. That's much more difficult to provide than a raise, as it requires a change of mentality for managers who haven't seen this before and who must therefore become more flexibility.
Furthermore, employees are looking for a better work-life balance, especially in a context where they have to be available to work evenings and weekends. This could be resolved by, for example, having employees work alternating weekends or by implementing a system that works for both employees and managers to allow employees to swap shifts.
This is an important point for Brittany, who will soon be entering the job market: "I'm not someone who wants to work 9 to 5. But I want to be able to do activities, travel, even have the option to work remotely, because I'm also interested in a variety of tasks, like marketing for example."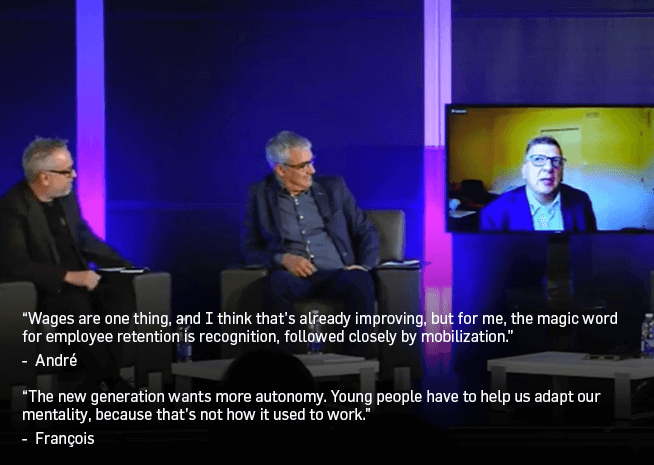 The strength of a new concept: multiskill
Like Brittany, many employees want to be multi-skilled and be involved in various aspects of what their job can offer. Using employees' full potential and allowing them to do new tasks is what Xavier calls "multiskill". And fortunately, it's another solution to the labor shortage issue.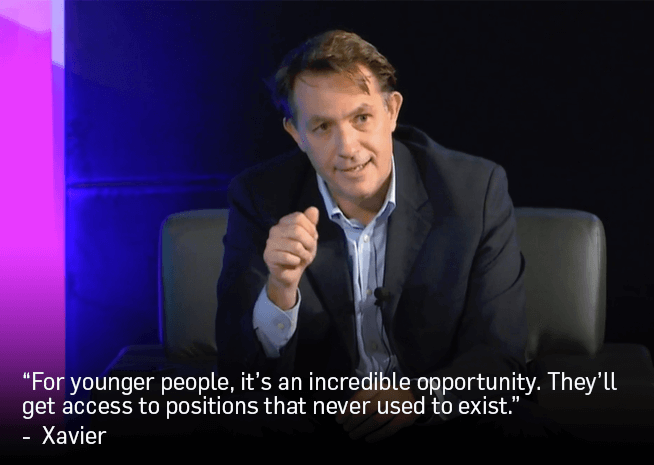 This concept is, however, very new in the tourism industry and though it can help resolve some vacancy issues, it can also lead to different challenges, as François explained.
"This idea [about multiskill], it should involve the workers to allow for acceptable compromises. A multiskilled position could be difficult to promote, because people are used to fairly simple job descriptions. But we would have to position ourselves as a multiskill industry, which would be exciting!"
The role of learning institutions
Despite all these great ideas, the solution for employers in this industry depends first and foremost on the development on good business relationships with learning institutions, because that's where the workforce will be arriving from.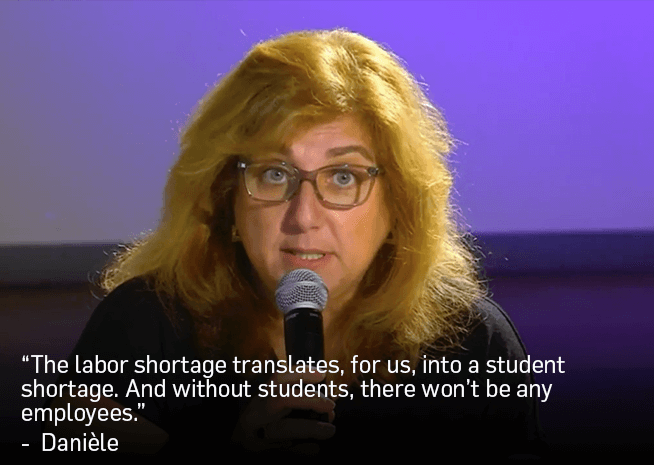 LaSalle College already implemented one of the key solutions a few years ago – the work-study program, which allows students to complete internships during their school years and gain six to eight months of experience in their field. There is also the work-integrated learning option within the Hotel Management Technique program, which integrates a paid work experience in the student's curriculum, with the supervision of the employer and the College.
But sometimes seeing the flip side, in this case, learning about the managers' realities, can create possibilities to improve to find solutions, be it in terms of the academic calendar, for example.
In fact, François explained that students shouldn't have classes on Friday afternoons because weekends are a busy time and it would benefit employers if the students were available to work. Also, why not push back the start of the school year by a few weeks for hotel and restaurant management programs? This would allow students to work all of August, which is still peak tourist season.
However, employers are also responsible for maintaining these ties with learning institutions. They can do so by visiting classrooms and speaking about their job, collaborating with students for their school projects, making themselves available to recruit interns, etc.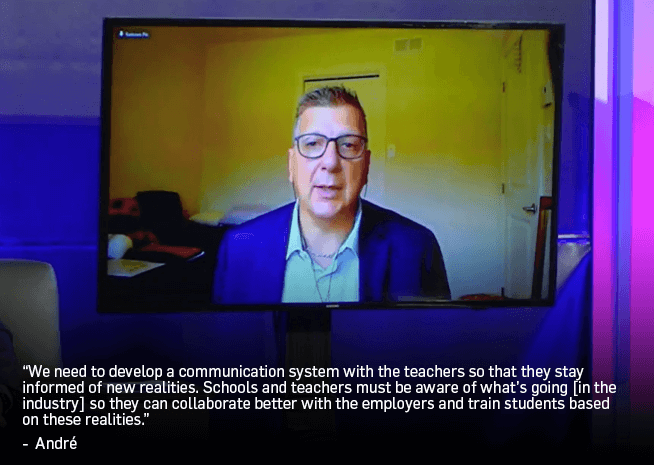 And why not involve the teachers too? That was one of the solutions proposed by Danièle, our tourism teacher: "Why not do a staff swap? As teachers, it would allow us to keep a foot in the door of the industry. We're also experts! And you [the employers], you should have a foot in the school. We should be walking side by side."
Passionate and motivating people
What became apparent after a discussion of more than two hours is that our guests, our teachers and our students are extremely passionate. They have a strong desire to "save" the field in which they work.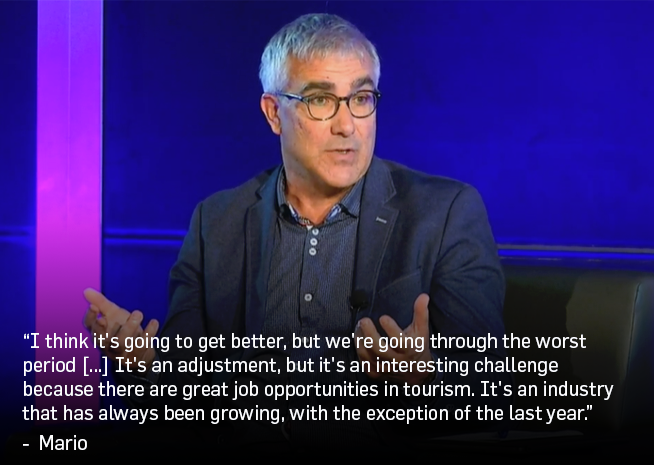 Working in the hospitality industry is more than a job, it's about building a career. And we're building strong bonds with extraordinary people who share the same passion.
Watch the full discussion here*:
*Discussion in French only.