For a second year, the Tourism and Hospitality Trade Show on April 23 allowed graduates of the International School of Hotel Management and Tourism to showcase their final projects among industry professionals.
Students in Tourism Techniques put together packages and tourist activities for five tourist destinations.
Students in the Hotel Management Technique program and the Food Service Management program developed innovative and realistic hotel concepts and food services.
Keeping with LaSalle College's status as a green college, the students had to develop their hotel concepts based on real establishments that faced difficulties and closed recently. The students were required to respect environmental constraints and the memory of the former structure.
Everything was well thought out: the menus and ambiance for various food services, infrastructure depicted in mock-ups, logos, websites, booking applications, marketing strategies, and financial plans.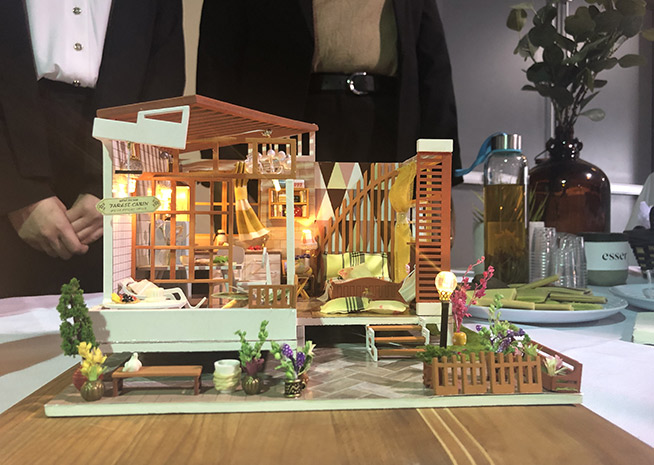 Several kiosks were even offering tastings of their products to the crowds of visitors, who were visibly impressed by students' inventiveness and hard work.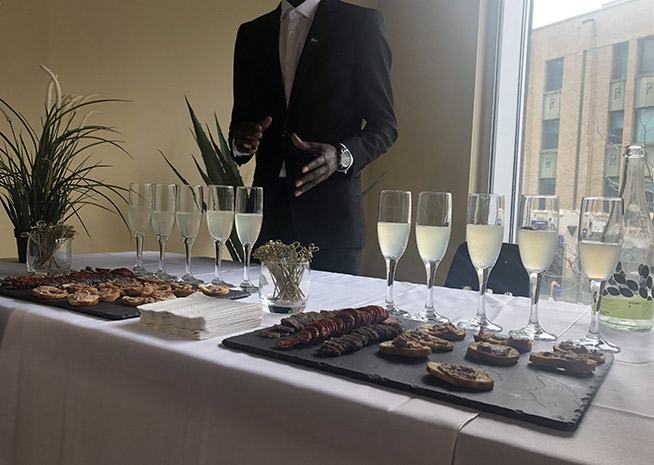 Many prizes and scholarships, up to $3500, were awarded to the best teams to reward their excellent work and professionalism.
Many thanks to Fondation ARQ and the LaSalle College Student Association, along with our generous sponsors: Hôtel W Montréal, Hôtel Loews Montreal, Hôtel Château Blainville, Hilton Embassy Suites Montréal, Auberge Alpin Inn, Restaurant l'Assommoir Notre-Dame, Hôtel Quality Inn Lévis, Hôtel Alt Quartier Dix30, Hôtels Intercontinental, Hôtel Sofitel Montréal, Hôtel La Tour Belvédère, Hôtel Royal Palace Madagascar.
Agel Scholarship:
Best Anglophone Hotel Project: 208 Hotel & Spa
Best Francophone Hotel Project: Station Blue
Best Anglophone Tourism Project: Croatia
Best Francophone Tourism Project: Islande
Best kiosk: Le V Hotel
ARQ scholarship:
Best Anglophone Food Service Project: Umami
Best Francophone Food Service Project: E2
Best Anglophone Food Service Project, category Establishment Restaurant: Restaurant Tenoir, Hôtel Nouvelle-France
Best Francophone Food Service Project, category Establishment Restaurant: Taka