The TechWeek, organized by our Computer Science student association, Innovators in Technology (INT), is a major event for our Computer Science students that aims to bring together students, teachers and industry professionals around conferences, activities, workshops, and mini courses in the IT field.
For the second consecutive year, the event was held online but nonetheless, it allowed for interaction among students and speakers to be as authentic and genuine as ever!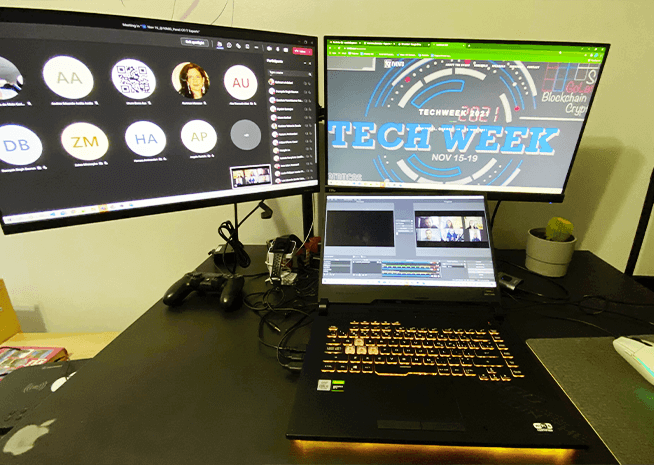 A very full program but so much interesting topics to cover!
Right from the start, during the opening ceremony held on campus by Nariman Mansour, founder and head of INT, the atmosphere was one of laughter and of a close-knit community. Among the introduction activities, students were found to be helping each other with while being able to interact and gain guidance from Wolfgang Krotter, Director of Studies at LaSalle College, who was present to introduce TechWeek while simultaneously answering everyone's questions.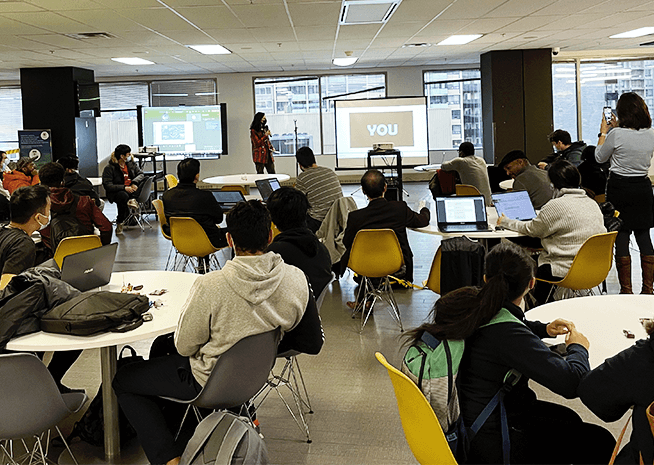 During the whole week, conferences, workshops, TechTalks, and panels were held to explore the many topics in Computer Sciences and in Technology, such as:
Deployment
UI/UX
Security
GoLang
Blockchain
Mobile
Cryptocurrency
The exposure of the current topics in the field of IT brought knowledge to the students present during the event, such as the various technologies used in the industry, on what to expect for the future of Computer Science, on the evolution of the industry and how to adapt to it!
Here's a summary of what happened during the week:
Introduction to Golang with Dara Aghamirkarimi, Software Engineer.
Designing for Code: UI/UX Conference with Mathew Melo, former LaSalle Computer Science student and currently WEB designer.
Panel of IT experts: Life of Developers Before and After the Covid Confinement.
Blockchain, Cryptocurrency and NFT with Dr. Kaveh Bakhtiyari, Data Scientist and AI Researcher.
Tech Talk with Glauber Torres, Microsoft Certified Trainer and Unity Certified Programmer.
Cybersecurity with Iryna Projorovskaia, CISCO Instructor, and Andriy Nikolsky.
Video Games Industry Panel: Landscape and Integration.
Network Programmation (DEVNET) – Cloud and Cybersecurity with Mr. Wadih Zaatar and Karel Bisson.
Exploration Session for Accomplished Games by Students from Game Engines I and II.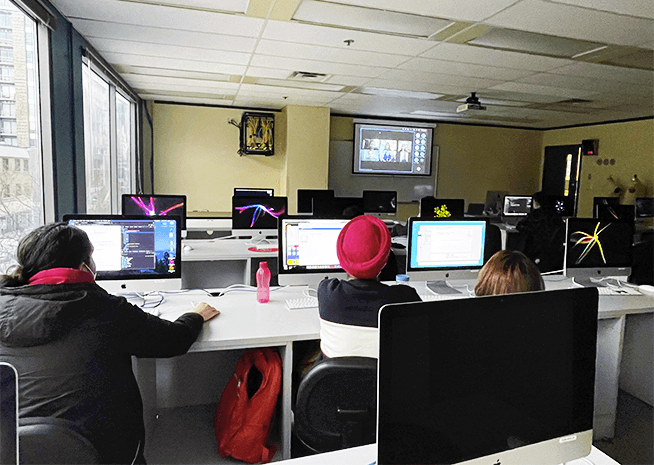 The presence of all these numerous professionals from the industry was essential to learn more about their jobs, their responsibilities as developers and the industry in general during the pandemic and the current situation as of today.
Students mobilized until the very end
On Saturday, the last day of the event, a gaming tournament was held where students had the opportunity to get together and play PUBG games and win prizes!
At the end of the event, students were ecstatic with their experience of TechWeek and felt as they were fully immersed into the world of IT. Panelists and teachers present during the week appreciated the open atmosphere that encouraged interactions between both professionals and aspiring students.
We thank everyone who was present during this year's TechWeek and to everyone involved in organising such an amazing event! Stay tuned for next year's TechWeek!