For the 9th year running, second-year Fashion Marketing students showcased the full extent of their creativity at the 2022 Soirée Mode Collège LaSalle: a fashion show that unveils all the latest trends.
Each year, students work relentlessly from the start of the semester up until the big day in November, to put together a unique show that resembles them. Andrew McNally and Christiane Berthiaume's Fashion Presentation Planning class sees students tasked with organizing the event in full: they borrow clothes from local brands and other creations from Fashion Design students, before styling them to fit each class's chosen theme.
"This project showed us all the steps involved in organizing an event and helped us understand the realities of the industry. It was a lot of work, but it was worth it when we saw the audience filling up the room and seeing how successful our event was!" - Eve Ménard, Fashion Marketing student
With support from their teachers, the three classes completed several stages to create the event and turn their ideas into reality:
Choosing a concept for the show with moodboard and storytelling activities
Recruiting makeup artists and hair stylists at the College's beauty school
Finding partners and sponsors
Promoting the event on social media
Casting the models
Managing ticket sales
Controlling the budget
Communicating with various companies to collect clothes
Styling clothes and creating fashion outfits using the items collected
Decorating the room based on the atmosphere they wanted to create and choosing suitable music
Creating a lookbook for each collection
And much more!
On the evening, guests were welcomed with a Slush Puppie counter. They were then able to take their seats in the room, where each guest was given a copy of ELLE Québec magazine.
The show was split into a main theme for each of the three classes:
Asphyxie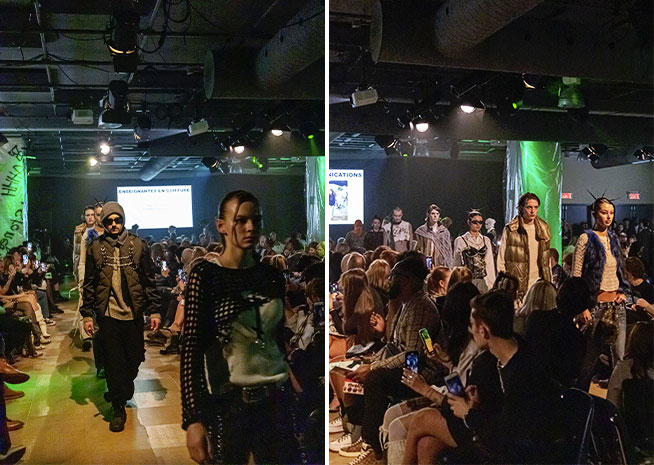 Photo: Sehaj Deo
Poison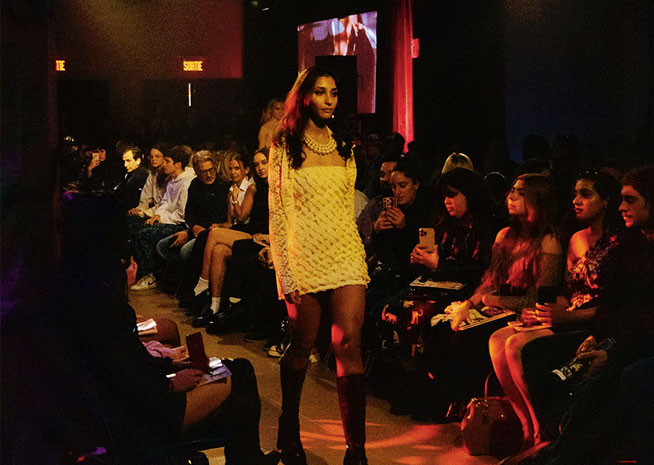 Photo: Sehaj Deo
Guestlist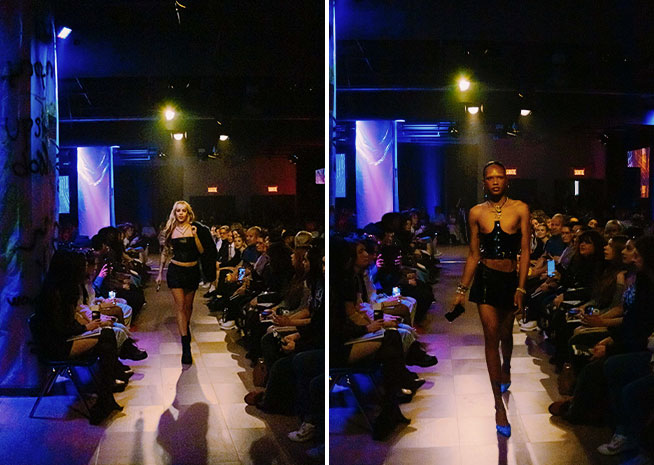 Photo: Sehaj Deo
For the grand finale, all the students were able to grace the catwalk to wave to their enthusiastic audience.