This Fall, the LCI Education network launched the first-ever International Student Entrepreneurship Contest in collaboration with their other campuses in Tunisia and Morocco. Participants from LaSalle College Montréal received advice from teacher experts in the field at the brand-new entrepreneurship centre or "Coach's Corner."
The regional finals for the Montréal campus took place on March 5. Over one hundred spectators were invited to attend a cocktail reception and enjoy a delicious buffet put on by La Classe Restaurant. A dance performance kicked off the evening and set the tone for the rest of the event.
The five semi-finalists took turns presenting their projects to a panel of industry professionals who asked hard-hitting questions and shared constructive feedback.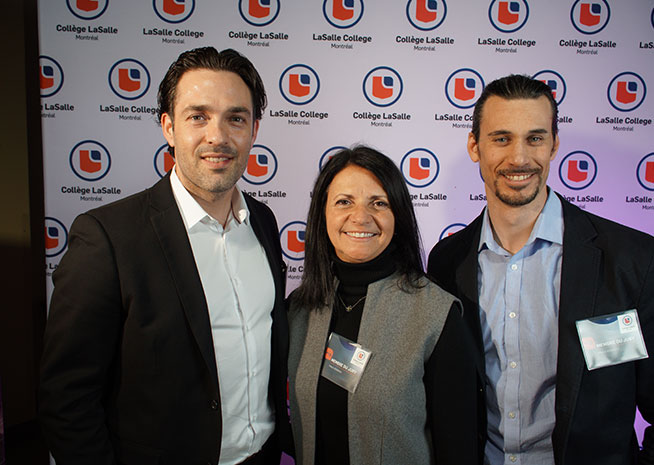 The three judges from the evening, from left to right: Bruno Tontodonati, Senior Advisor at the Centre d'entreprises et d'innovation de Montréal (CEIM), Monique Pelland, Founder and Professional Coach at Espace Imagine and Cédric Duvivier, Entrepreneurship Advisor at the Centre d'entrepreneuriat Poly-UdeM.
Each team was given 10 minutes to present their business idea, which had to be innovative, original, realistic and extremely well thought out. The teams' financial and marketing plans, as well as the overall presentation, were also judged. Congratulations to all of the participants for rising to the challenge!
After much deliberation, the judges announced the winning team: Margot Lemoine and Mehiti Peni, with their "Paragon" project. These young women will have the opportunity to present their project at the international finals in June in Tunis, Tunisia.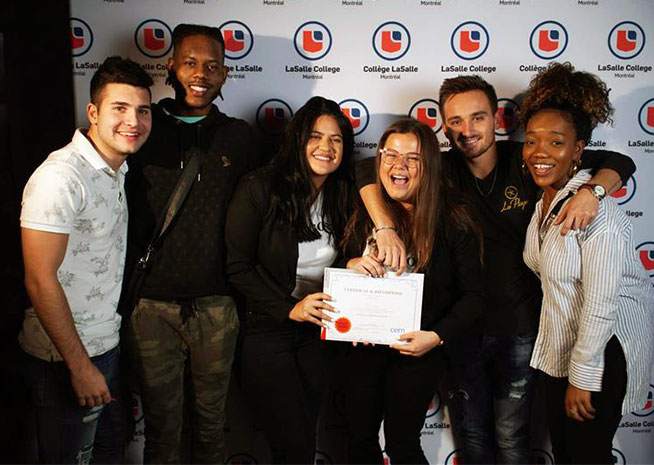 The winners, Margot Lemoine and Mehiti Peni, celebrate their win with friends.
Even just participating in this competition is a victory in and of itself. All of the participants demonstrated that they had the necessary skills and knowledge to develop a comprehensive business plan. LaSalle College stresses the importance of entrepreneurship in its educational mission and is very proud of these 7 future entrepreneurs.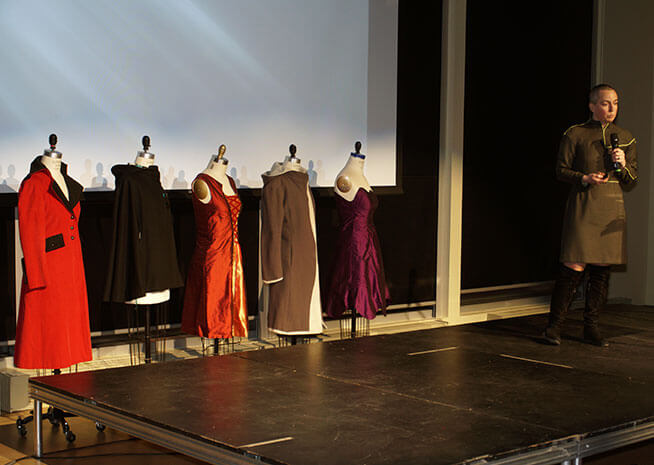 "MP001" by Julie Lutz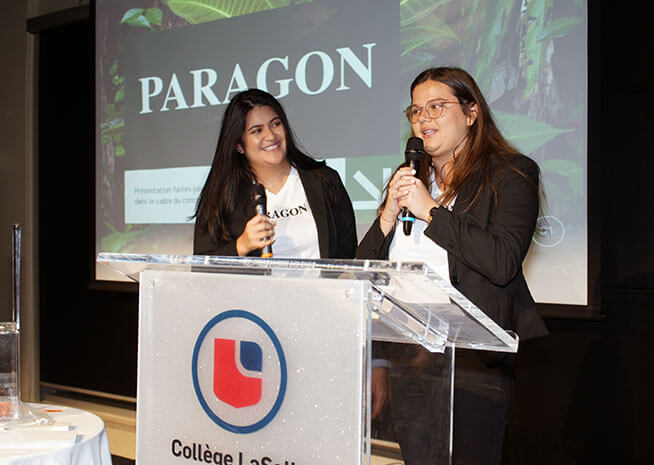 "Paragon" by Margot Lemoine and Mehiti Peni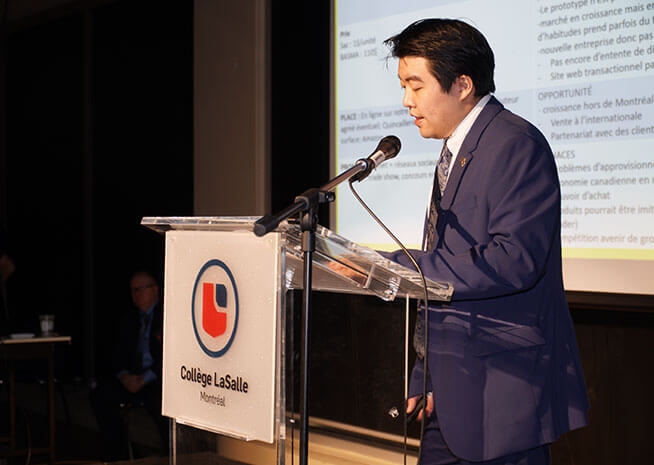 "Avenir Horizon" by Anthony Yu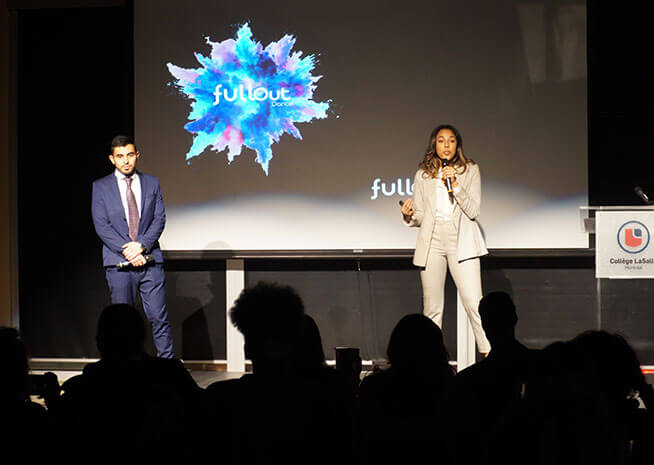 "FullOut Dance" by Emma Luisa Herrera and David Garcia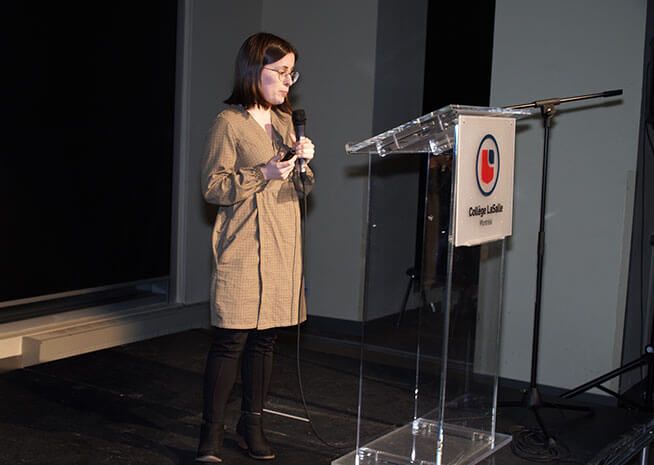 "Petite Édition" by Amélie Grenon