Students in the Hotel Management Techniques and Food Service Management programs faced off for some friendly competition during a mixology contest whose final stage took place on December 2 in front of a panel of industry professionals.
The goal of this competition was to allow students to put the sommelier skills they've learned into practice while building their team spirit and competitive mindset. The contest consisted of two phases.
Phase 1: Pre-Selection
During the week of November 11 to 15, students in the Bar operation techniques class battled it out in a pre-selection event held during one of their classes.
The students themselves chose the seven finalists who then participated in the final contest on December 2 to show off their skills to the panel of judges.
Phase 2: Final
On the day of the final, each candidate, assisted by a student of their choice, had to create a classic cocktail and a creative cocktail.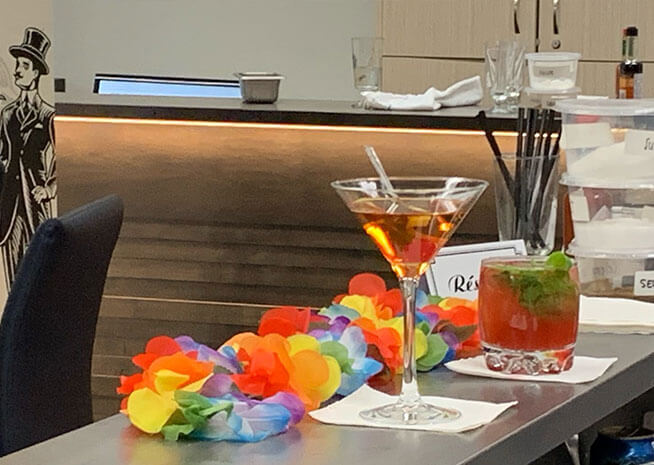 The classic cocktail each finalist had to make was randomly drawn from among the following drinks: Daiquiri, Perfect Manhattan, Old Fashioned or Mojito. This meant the candidates had to know the composition of each of these four cocktails and how to prepare them using each drink's unique technique. They were still free to put their own twist on the cocktail when selecting the glass and the decoration.
For this first cocktail, the evaluation criteria included the techniques used in creating it (organization, flair, cleanliness, following the recipe and describing it) and the balance of the cocktail (flavor, decoration, glass choice, etc.).
Then, the creative cocktail had to be a product of each student's imagination. The students had to create an ambiance to present it in, including decoration, music and professional attire.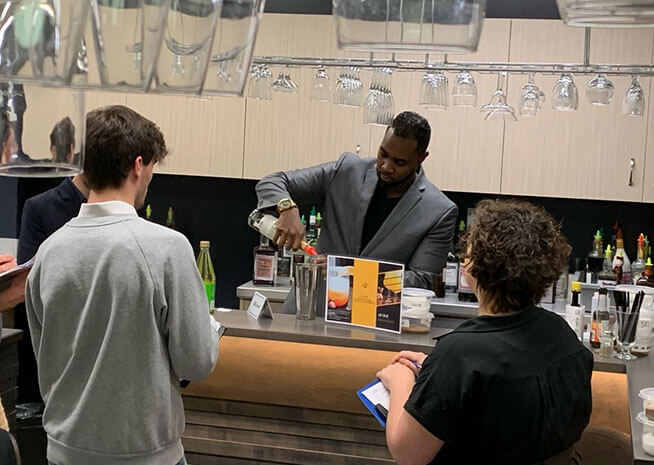 The specific evaluation criteria were sales and set-up (ambiance, verbal presentation of product, classic outfit with a signature element), the technique used to create drink and its balance.
All of these criteria were carefully evaluated by the industry professionals who participated in this friendly competition.
Gabrielle Charlebois, manager of Blumenthal
Pascal Paradis, St-Urbain and Le Coureur des Bois
Julien Dallaire, representative from Maison Dandy and manager of À Domicile bar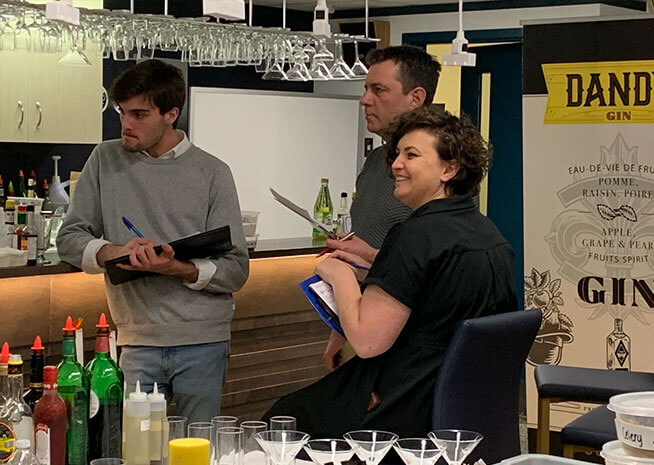 Congratulations so the team composed of Phan Ngoc Quynh Anh and Zachary Rubin, who took first place and earned a $300 scholarship from Fondation ARQ. We also want to congratulate Tsatsu Gbedemah and Phuong Quynh Nguyen who won second place and a $100 scholarship from Fondation ARQ.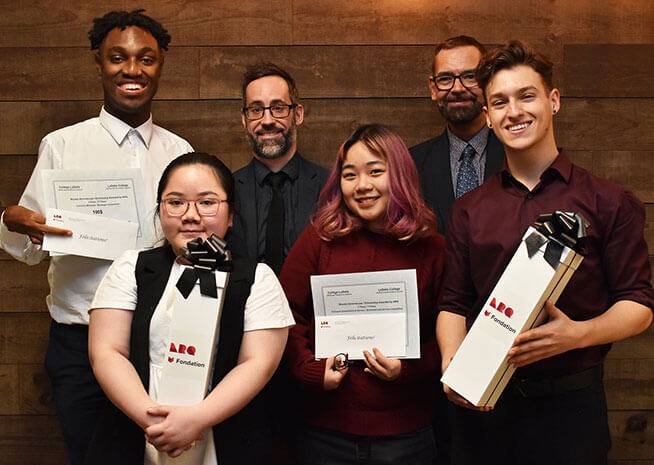 Photo credit: Fondation ARQ