As a LaSalle College Fashion Design alumni, Milan Tanedjikov is a passionate worker!
Now teacher lecturer at LaSalle College, he spoke to us about his collaboration with Estelle Gervais, one of his former students who created THEFINEPRINT Magazine.
"I started with a DEC in Fashion Design at LaSalle College. Then I worked in the industry as an assistant designer. After that experience, I decided that I needed more knowledge beyond design, because I had always wanted to start my own company. So then I went and got a bachelor's degree in fashion management and design.
In 2003, I started my own brand, Perplex et Lola. After the brand expanded and I sold my shares, I returned to Concordia University for a master's degree in design and taught at the College while working on my degree. My role is to help design and track Fashion Design students' final projects. So, I start projects with them and support them as they prepare for the Signature event, which I co-produce. I'm lucky to be working with students in all kinds of classes. I love doing that!
I teach at LaSalle College in the UQAM École supérieure de mode, as well as at Concordia University. Although I can be disorganized at times, I'm also an experienced business executive and I know how to coordinate creative processes to create new, interesting projects. But, I have trouble doing repetitive tasks. I like that I'm appreciated for who I am here. Everyone has their strengths.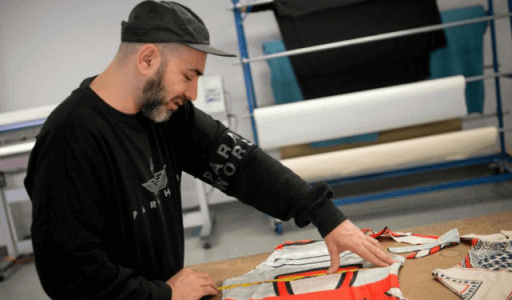 As an teacher, I've developed a network of talented young people, which gives me opportunities to collaborate on interesting projects. One of the people I've met is Estelle Gervais, a former LaSalle College Fashion Design student who created a magazine called THEFINEPRINT.
She saw that I was someone who could see potential in a printed magazine and asked me to help her with the business side of the project. Together, we make a perfect team. She created the first edition by herself and I worked with her on the second edition.
We approached several international distributors and they were all very interested or responded directly with a contract. That made us want to continue exploring this print market. We have an agreement with a distributor in London, among others. Many copies of the magazine will be distributed during fashion week in London. This is excellent visibility and a huge success for Estelle.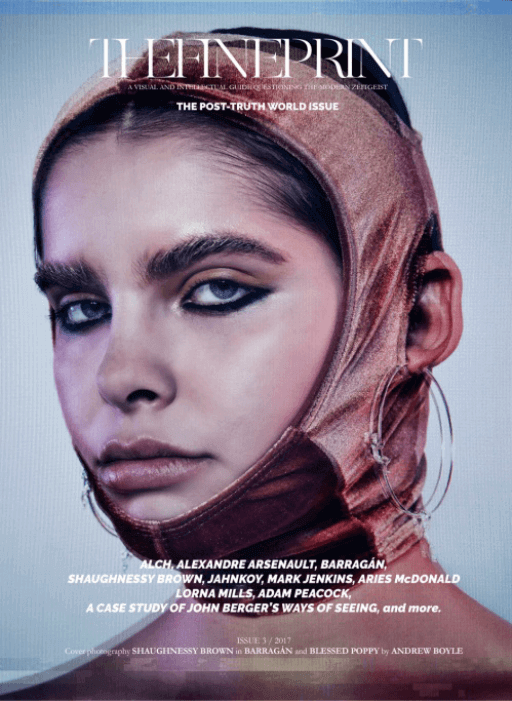 I have fun with these kinds of collaborative projects and can keep up-to-date while I continue teaching. Students often want to know what their teachers are doing, if they're still working in the industry, and that's very important for me. I don't want to lose touch.
Students are motivated if they know that I can help them make connections in the industry. For example, I was able to include professional-level content in THEFINEPRINT that was produced by students here. One of these students is now in London. The magazine combines fashion, graphic design, social movements and political impact.
To close, I suggest you keep in contact with your network of professors. It's the best way to get access to the industry. When I was in school, I participated in all kinds of competitions and extracurricular activities with the instructors so that when I contacted them later, they remembered how involved I was and helped open doors for me.
To be successful, you need to have lots of perseverance and most importantly, lots of practice. You don't become the best just because you've successfully completed one project in a class. You become really good by spending tens of thousands of hours practicing so you can get up to the speed at which you'll need to complete projects to be interesting to the industry.
Design has become a complicated field. It's no longer just about making clothing. It's about making clothing that follows environmental and social impact standards, such as choosing whether to produce goods locally or overseas, for example."