During the Fall semester, our 3rd year students in Fashion Marketing had the pleasure of participating in a focus group organized by Groupe Dynamite. Under the supervision of their teacher, Maureen Buck, the students were able to research and analyse the retailer's product management strategy as part of their semester project in the course Product Management.
The goal was for our students to discuss and provide feedback to the products manager and marketing experts at Groupe Dynamite. As a result, the exchange was motivating and allowed the students to experience firsthand the reality of product management.
A special thank you to Andrew Lutfy, Lisa Guerrera, Stacie Beaver, Alexandra Theodora, Jessica Jetté, and Ginger-Lei Leatham at Groupe Dynamite for their time and for their trust in our students!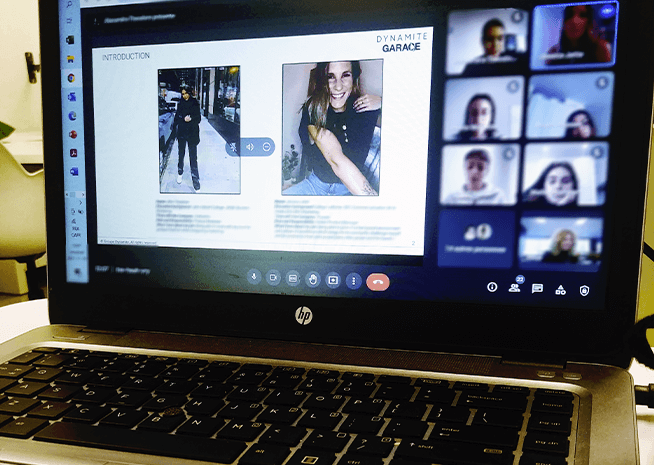 "As a former LaSalle College student, I understand the importance of speaking with industry professionals as I gained all the necessary knowledge and tools to grow into my professional career from this school. This experience was very valuable. Hearing the constructive and innovative feedback about our business from these students was enlightening and inspiring. I am confident these students have a very bright future."
- Ginger-Lei Leatham, Product Marketer at Groupe Dynamite
"The students provided us with great feedback and their perspective on our brand, but this was also an eye-opening discussion on what are the priorities and main values of this new generation of customers."
- Jessica Jetté, Senior Product Manager at Groupe Dynamite