LaSalle College is proud to partner with the new Esports Central video game center, an esports arena located in the heart of downtown Montréal.
This 14,000 sq. ft. entertainment center on Sainte-Catherine West Street opened its doors on May 31, offering video game fans a place to play like a pro.
Electronic sports, or esports, is a rapidly growing discipline in digital entertainment that features video game competitions played by professional gamers.
In addition to these tournaments, Esports Central offers gamers 94 top of the line PC computers, more than 20 video game consoles, D-Box racing simulators, and Virtuix Omni virtual reality stations.
Esports Central is more than an entertainment center. It's also a gathering spot for the video game community. Gamers also have access to a restaurant/bar with giant screens playing tournaments and video game events, a specialized store, rooms for Twitch and YouTube video production, and rooms for private events.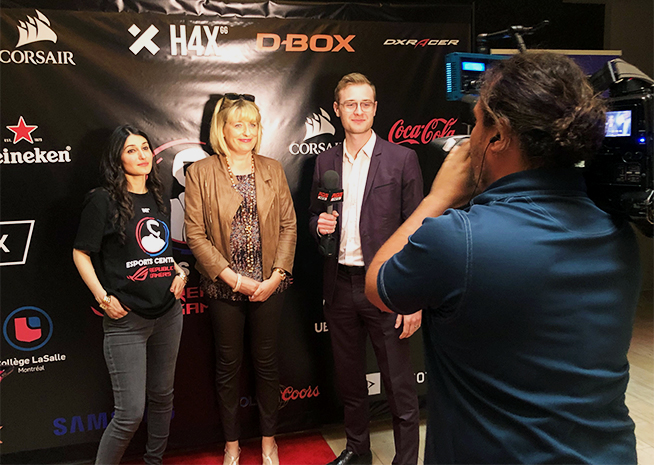 LaSalle College students get 10% off gaming hourly rates, restaurant items (until 5 p.m., excluding Redbull products), and clothing from the shop.
This partnership is part of an initiative to create a hub that brings together LaSalle College's video game programs, positioning it as a leader in training the next generation in Montréal.