Last spring, Quebec singer Sally Folk—famous for her bold and unique style—challenged our 2nd and 3rd year Fashion Design students to tailor custom stage costumes for her.
This great idea was suggested by her fashion and costume designer, Sonia Leclair, of Anomal Couture, who also teaches at LaSalle College. The intent was to not only encourage the next generation of fashion designers, but also to expose the students to a real-life client experience.
A considerable task
Although it took the form of a competition, the challenge was still considerable. Sally Folk's wardrobe is inspired by the burlesque era, the 60's, and cinema. She embodies the strong, modern, feminine, and assertive woman. This meant the outfits would have to fit the singer's style and image, be comfortable enough for her to move and sit, and be classy too.
Approximately 30 students enthusiastically took part in this contest and pitched their ideas to both Sally Folk and their teacher. But only 6 projects were selected. And so, with a very specific goal in mind, our students worked all summer long with the singer-songwriter. Each outfit involved 100 to 300 hours of work!
The "Dress-Up Sally Folk" contest
On August 10th, our Photography and Artistic Makeup students helped with a photo shoot for the 6 outfits, which were of course worn by the woman herself, Sally Folk.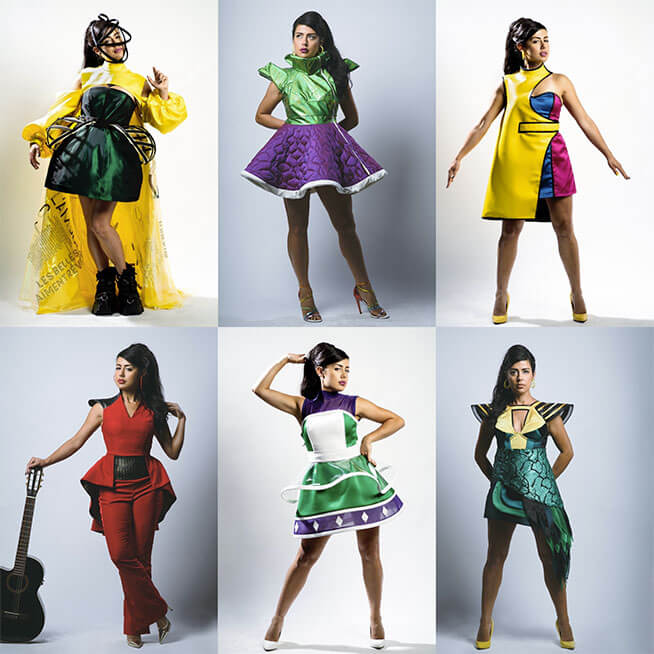 Credits: Photos by Émilie Laverdière and Jeanne Provost, Makeup by Lorena De La Rosa.
With the photos in hand, the singer took the opportunity to let her fans vote. But the final decision was made by the four official judges: Stéphane Le Duc, Geneviève Borne, Mabel Palomino and Andrew McNally. These well-known fashion professionals met at the College on August 16th to choose the 3 winning outfits.
Sally walked out in front of the judges wearing each costume and giving each young designer a chance to explain their creative process.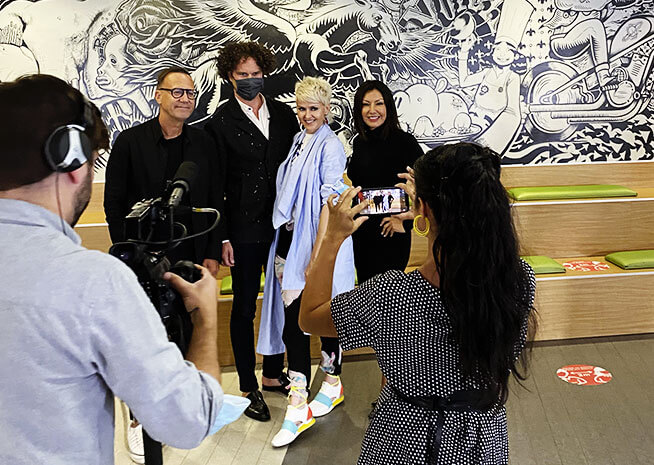 Photo credit: Stéphane Le Duc.
Tantalizing prizes
Coming in third place was the work of Samuel Castaing, for his superhero-inspired design. His outfit will have the honor of gracing the cover of Sally Folk's next album and will be worn for various television appearances. Samuel also won a $250 prize.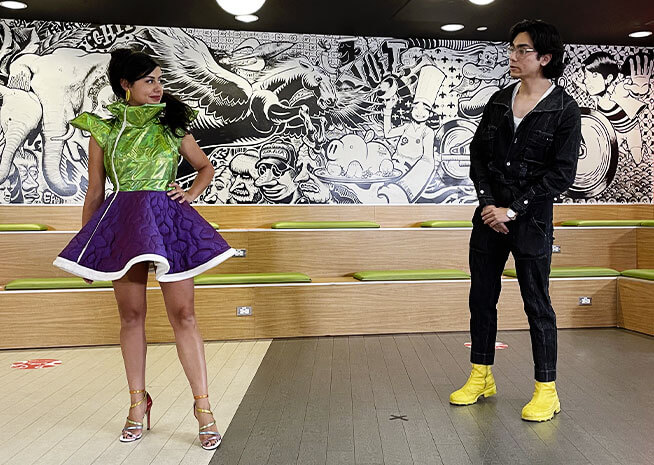 Photo credit: Stéphane Le Duc.
Second place went to Marjorie Bernier for her original and impeccable creation, which the singer will wear on the red carpet at the next ADISQ Gala that Sally Folk attends. She was also awarded a $500 prize.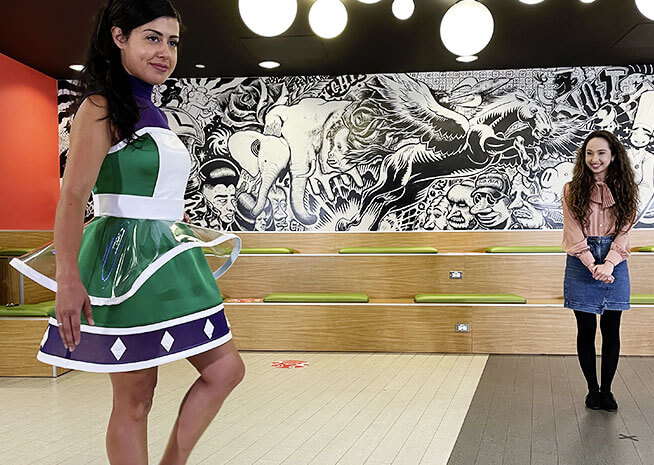 Photo credit: Stéphane Le Duc.
Finally, the winning design will be worn by the singer for 80 performances on her "Sally Folk "Ô Psychologue" tour, which starts September 30th. This honor belongs to Weronika Danuta Zdunek, for the costume's daring and potential for transformation. The student also won $1250.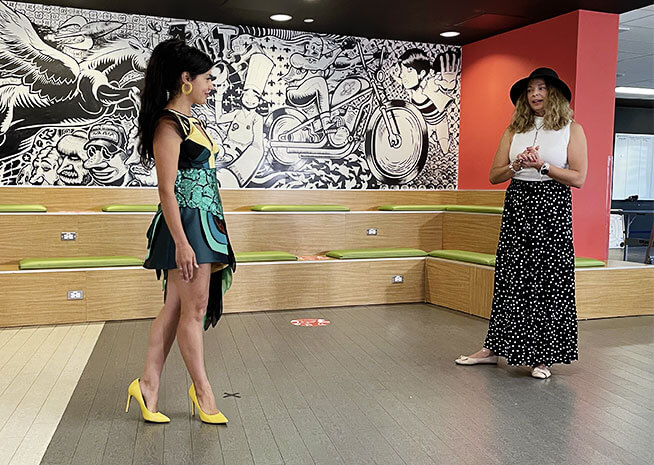 Photo credit: Stéphane Le Duc.
However, we must not overlook the excellent work of the other designers, who were invested in this project and who also did a superb job: Julie Lutz, Maria Fernanda Cruz Sierra, and the ZoHa duo of Rahil Tamini and Zeynabalsadat Adl. They each deserve credit for their passion and creativity!
A pilot project that inspired new projects
The project was so successful that Sonia Leclair and Sally Folk want to reissue the challenge each year to the students of LaSalle College, so that other artists can enjoy the benefits of this great initiative.
The project might also spawn a mini web series... So stay tuned!