Today's world turns thanks to computer networks. Protecting them requires constant vigilance. Let's take a look at those guarding the fort.
Terms like "personal data theft," "hackers," and "cybersecurity breaches" often make front page news.
Our world is relying more heavily than ever on technology. Digital data is essential to keep businesses, governments and public services running.
This valuable data, and the computer networks where it lives, is vulnerable to attacks.
It's network and cybersecurity technicians who guard the fort against the hackers who launch these attacks.
What is networking?
Computer networks make it possible to share digital data between computers and peripheral devices.
Networking encompasses creating, maintaining and using a computer network. This wired or wireless network is composed of computers, phones, servers, routers and other peripherals.
Connecting to the internet, sharing files, communicating between users, communicating between applications, and using databases, for example, all require computers to be networked.
An incredible quantity of digital data is created and shared these days.
This data must remain inaccessible from the outside, otherwise a company's stability or people's privacy could be greatly affected.
This is where cybersecurity comes into play.
What is cybersecurity?
A computer network isn't completely sealed. It has several entry points that are vulnerable to cyber attacks.
Hackers have many ways to gain access, which is why cybersecurity plays a crucial role in our IT-based world.
Cybersecurity aims to protect networks, devices, software and data from attacks or unauthorized access using tools, technology, best practices, programs and risk management approaches.
Technicians managing computer networks always have to keep cybersecurity in mind in order to protect against attacks.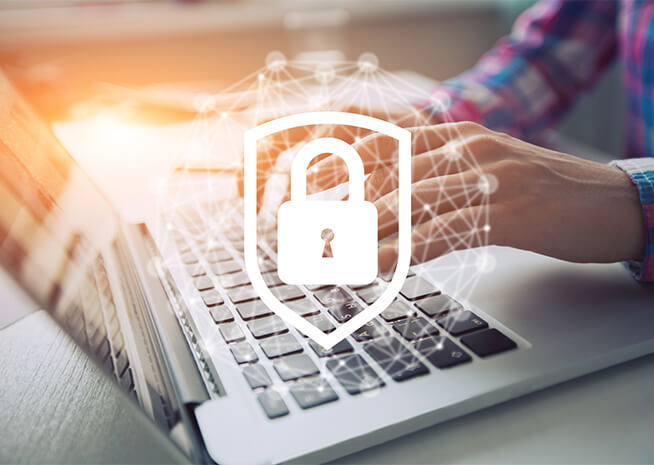 Learn Networking at LaSalle College
In order to adequately meet growing industry needs, LaSalle College offers a DEC training in Computer Science Technology - Network Management and Security option. The program covers Cisco, Microsoft and Linux technology and allows students to acquire skills in implementing, managing and monitoring computer networks.
Developed in collaboration with key industry players, this training gives students the tools they need to deploy and manage networks, and also teaches key cybersecurity concepts.
LaSalle College offers three DEC training programs in Computer Science Technology:
Network Management and Security option: learn to manage computer networks and protect them from cyber attacks.
Programming option: learn to develop web products using current programming languages.
Video Game Programming option: take a common core of classes with the Programming option, plus learn to develop video games using the industry's most common tools (Unity, Unreal, C/C++/C#, Gameplay).