Entrepreneurship can be learned! A hundred or so Management students had the opportunity to dive headfirst into entrepreneurship for a whole weekend.
The 3rd Bootcamp, held from October 27 to 29, 2017 in Salle Jean-Paul-Morin, closed the Creative Entrepreneurship Program (CEP).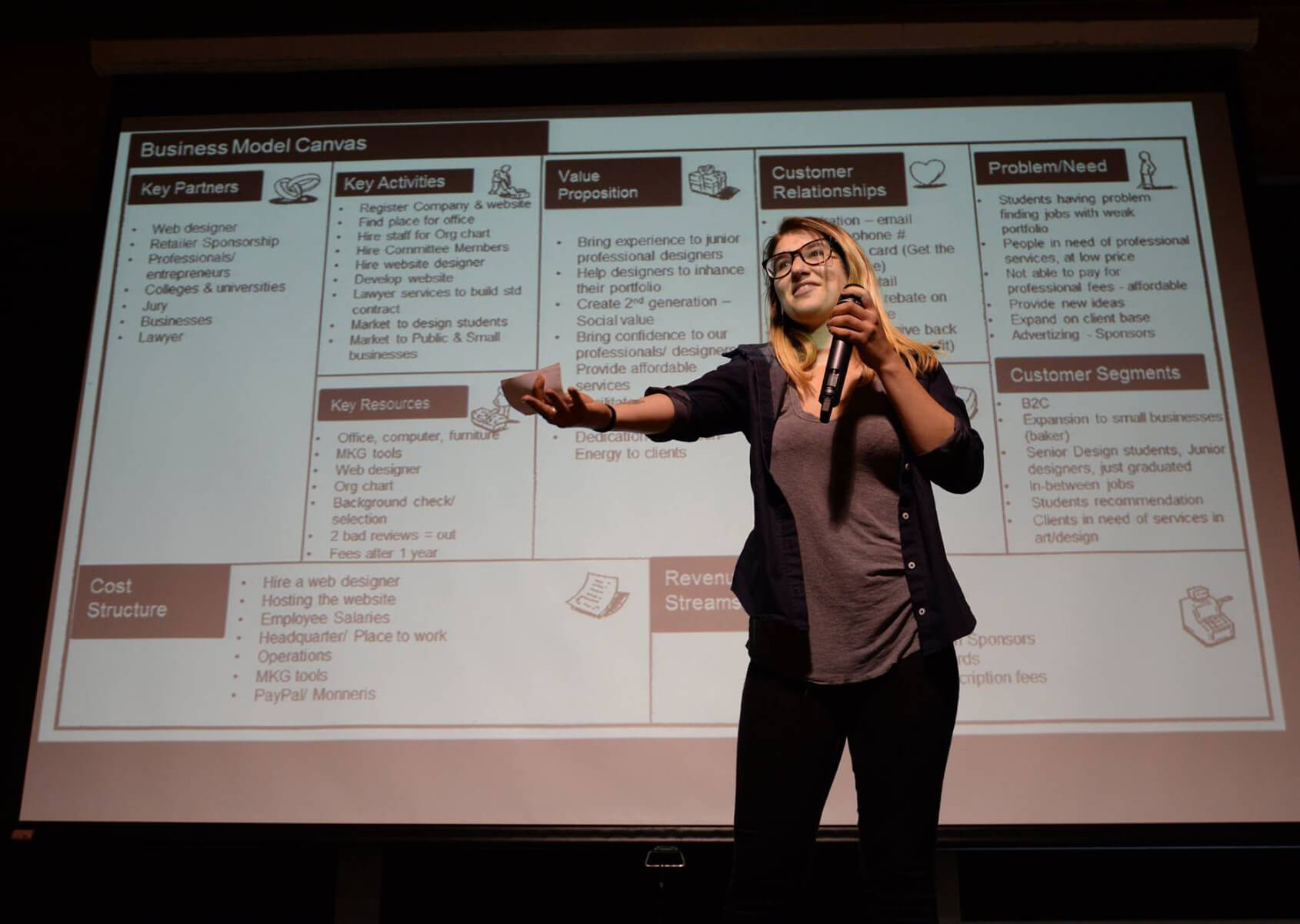 Spread over more than a month, the CEP program was a great success as a large number of students enrolled in the various start-up workshops.
At the end of the program, students have the opportunity to fully immerse themselves in the business creation world during an intensive weekend.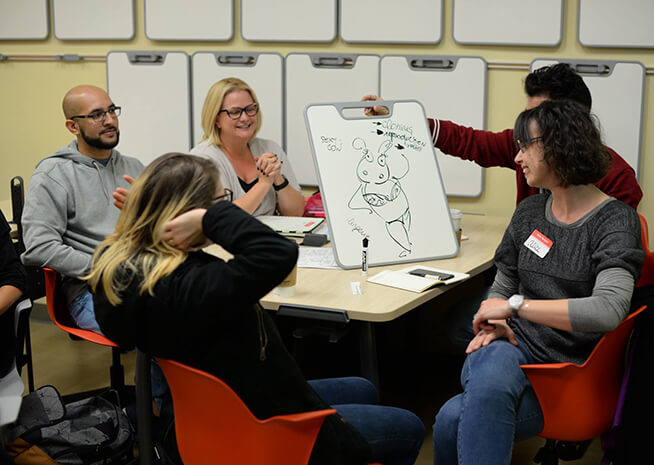 At the Bootcamp, students had to develop a business idea as a team, and present the business model after three days. They were coached by about fifteen teachers from LaSalle College.
The winners, Communitable, presented an idea of a dining table that uses light therapy technology as a means of communicating with children with autism. The team, led by Lizeth Patricia Torres, was awarded a $ 1,000 bursary.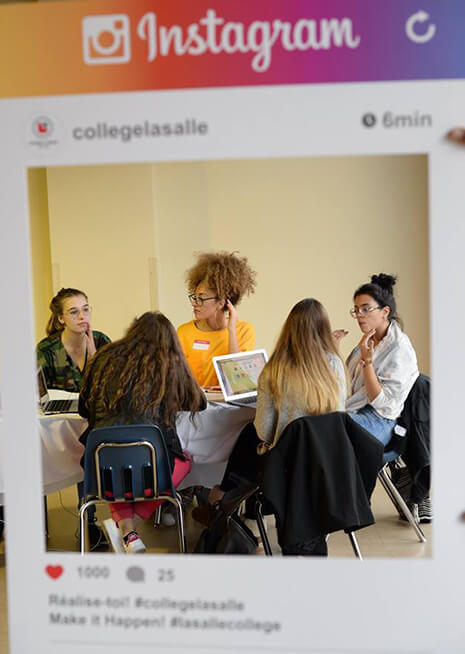 A former Bootcamp participant, Érika Izzi, came to share her entrepreneurial experience. She is now co-owner of La petite italienne, a company specializing in the importation and sale of specialty products from Italy.
See the pictures here.