For the fourth year in a row, Fashion Marketing students put their knowledge to the test during the "Les chics vitrines d'Alexis Nihon" window display competition, held in collaboration with the Place Alexis Nihon.
As part of the Visual Presentation course in the Fashion Marketing program offered by LaSalle College, the students were called on to present their shop window concepts, from design to budget plan.
From May 2 to 9, the original creations of the four finalist teams were put on display in the shop windows at the downtown shopping centre.
With the help of the Place Alexis Nihon's visual design team, they were able to achieve their life-size concepts, under the spring/summer theme.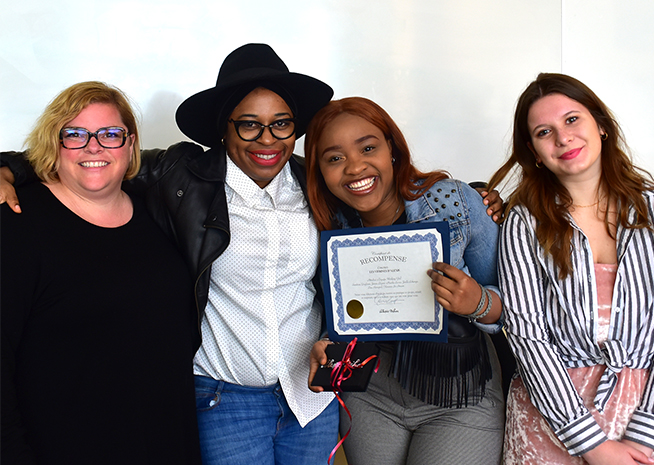 A competition taking place on the Place Alexis Nihon's Facebook page crowned the overall winners: the "Working girl" team made up of Sandrine Dogliani, Jennie Légaré, Marika Levac, Joëlle Lokongo, Lisa Rossignol and Florence St-Amant.
The "Mirage" team (Ariane Capuano-Picard, Brittany Melo-Resendes, Bianca Simard, Sabrina Viau and Thomas Viens) won the best work group award.
Ariane Capuano-Picard received the most professional student award.