Discover the Universe of SIGNATURE 2023
SIGNATURE 2023 Program
Virtual Showroom
In a virtual environment, view the creations of SIGNATURE 2023. A new innovative way to explore the universe of fashion.
Official SIGNATURE 2023 Playlist
Listen to the official playlist of SIGNATURE 2023 fashion show on Spotify. You can listen over and over to your favouritesongs of the show!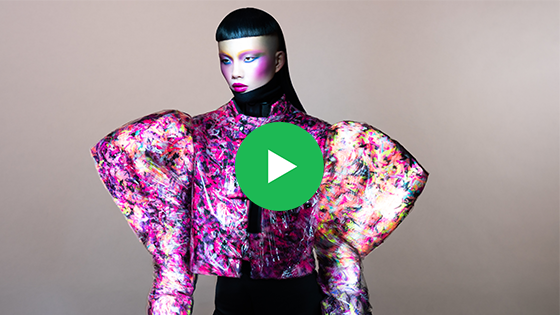 ---
The annual SIGNATURE fashion show returned in its classic form at the Grand Quay Pavilion of the Port of Montreal.

Last Friday, May 12, we saw the fashion show creations entirely designed and created by the Fashion Design graduates from LaSalle College's International School of Fashion, Arts and Design.

SIGNATURE 2023 it's:
72 graduates from LaSalle College's Fashion Design program.
Presentation of 250+ creations on a 180-foot catwalk.
A team of a dozen students creating personalized accessories made from 90% recycled material.
Three representations (5:30 p.m., 7:30 p.m. and 9:30 p.m.).