An immersive, colorful and impressive booth!
From August 25 to 28, the famous Mode + Design Festival will be back at the Quartier des spectacles and the College will have a prominent presence. Like every year, we have reinvented ourselves to offer fashion lovers a unique immersive experience.
At our station, festival-goers will be able to admire the creations of our Fashion Design graduates, purchase SIGNATURE, the book, volume 2, as well as take photos worthy of a fashion festival, of course!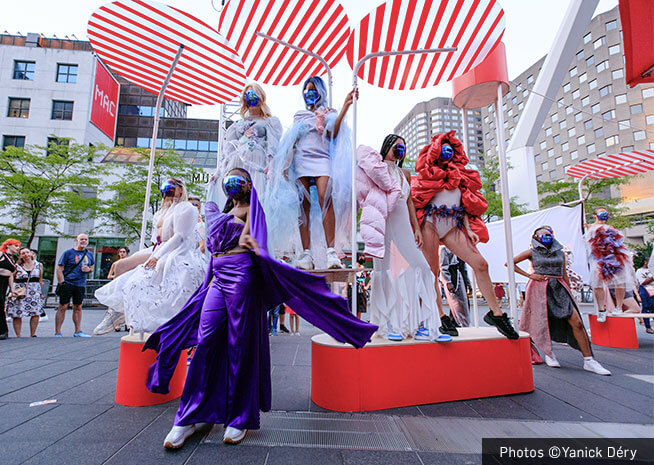 A highly anticipated fashion show
On Friday, August 26th, starting at 8:00 p.m., it's a rendez-vous, on the festival site, for our annual fashion show, featuring the creations of our Fashion Design graduates.
Last year, our fashion show was definitely one of the most anticipated elements of the festival: a 3 km long outdoor fashion show on Ste-Catherine Street, which happened to be the longest walking fashion show ever created in Canada!
This year, festival and fashion lovers will not be disappointed either. We have a unique, reinvented and festive concept in store for festival-goers!